About our Service
Quality Inspiring Accessible
Our Commitment to the people of Hull and surrounding areas.
Space2BHeard is new social enterprise that aims to provide high quality counselling and psychotherapy services to the people of Hull and the surrounding areas.
Our Vision
To collaboratively create positive mental health provisions for all
Our Mission
Providing innovative therapeutic solutions that are accessible for our community now and in the future
We are a non-profit organisation providing therapeutic options to our local community. Our range of services includes Let's Talk, Valued Minds, Re-Mind (a Long-Term Condition Service) and access to a range of private psychotherapists and counsellors.
We are continually seeking out fresh ideas based on our communities needs that inform how we develop new services.
We work in partnership with The Ellesmere Centre and share a common ethos and values aimed at enriching the lives of others through quality therapeutic provision.
We believe that individuals have the autonomy to make their own life choices and sometimes just need additional help in doing this; Our philosophy includes enabling, supporting, encouraging and facilitating people to reach their autonomous place.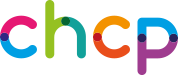 What our Service Users are Saying